Seth Mulhearn
President/Owner
seth@mulhearn-wilson.com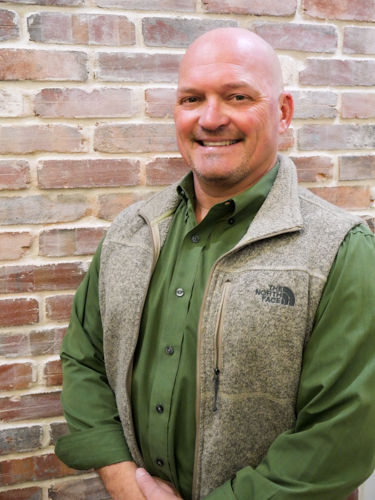 Education: University of Louisiana at Monroe, B.S. Construction Management
Experience: Employed in construction for 20 years
Project manager/estimator for over 14 years
President/owner of MWC since 2007
Project management value of approximately $70,000,000
Projects: Vilonia Animal Clinic, Burks Vision Clinic, Newk's, Mart Drive, Valero, UAMS Clinic, 26 Corporate Hill, Starbucks, Colliers International, Fuqua Law Firm, Metropolitan Bank, Simmons Bank, Little Caesars Pizza, US Pizza, Toppers Pizza, Larry's Pizza, Chick-Fil-A, Riviera Condos Riviera Pool & Cabana, Pulaski Academy Football Field Lighting, Goodwill, Menchie's Frozen Yogurt, Hurley Chiropractic, Dugan's Pub
Tony Wilson
VP/Owner
tony@mulhearn-wilson.com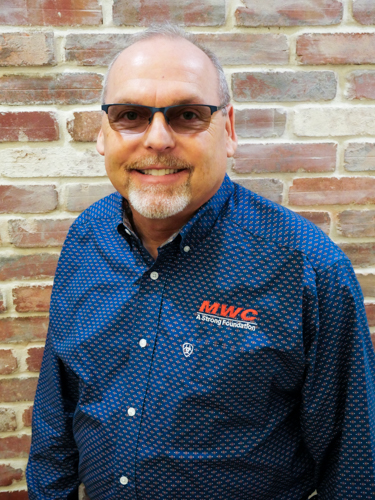 Education: Arkansas State University
Experience: Employed in construction and facilities for 34 years
Vice President/owner of MWC since 2007
Director of Facilities & Construction for Cypress Properties for 2 years
General Operations Leader of Acxiom for 3 years
Facility Manager Boatmen's Bank, NationsBank, Bank of America, Trammell Crow Company for 5 years
Currently holds an AR Master Electrician License and AR Class A (unlimited) HVACR License (since 1993)
Projects: Acxiom, Celerit, Smith Barney, Ameriquest, Big Lots, Starbucks, Merrill Lynch, Boatmen's Bank, NationsBank, Bank of America, Metropolitan Bank, National Bank of Arkansas, One Bank, Simmons Bank, Regions Bank, Tyco International, Mallinckrodt Pharmaceuticals, Haverty's Furniture, Entergy, McCain Mall, USPO, Mardels, Hobby Lobby, Tuesday Morning, Mapco, Valero, Newk's, AR Military Dept., Applebee's, Chick-Fil-A, SBA, Murphy USA
Project Management Team
Project Manager
Project Manager, Project Managerment

Experience:
16 years ago, I started in the construction industry as a laborer and have worked my way up to project manager. I have been with MWC going on 10 years. Over the course of my career, I have managed/supervised all types of projects to include retail, medical, office, convenience stores, and everything in between. I enjoy being busy and problem solving as issues may arise.
Projects:
Central Arkansas Little Ceasar's locations, vet clinics, high rise tenant finish – outs, large scale commercial concrete projects, Altitude Trampoline Park, Multiple Boomerang Car Wash locations
Hobbies: 
Erin enjoys spending time with his wife and 3 kids, running, biking, and collecting antiques. 
Project Manager
Project Manager, Project Managerment

Education:
University of Central Arkansas
St. Vincent's College, Bridgeport, CT
Experience:
With MWC for 13 years managing the office, project management and assisting on numerous large projects.
Projects:
AMC Theatres, Enhabit Health, PNC Bank, Rockbridge Montesorri, Beef Jerky Outlet, Simmons Bank Branch Remodels, Simmons Signage throughout (9) states, (17) Applebee's Remodels, Regus, Outpatient Center, and Chick-fil-A
Hobbies:
Haley enjoys watching my son play soccer and drive a race car. You can also see her enjoying the weekends fishing at the lake!
Superintendents
Superintendent, Superintendents
Experience:
Pete spent 22 years, 2 months, and eleven days (but who is counting) in and retired from the U.S.
Army as a practitioner of state sponsored vandalism, urban landscaping and redevelopment.
Over the past 20+ years he has overseen or have been involved with projects domestically and
internationally in the construction, hydro-carbon extraction, and telecommunications industries.
These have included raze and rebuilds of convenience stores, involved in construction of a
copper processing facility at 15,000' altitude in the Peruvian Andes, a 100,000-person city in the
Kingdom of Saudi Arabia, development of a nation-wide telecommunications project for a West
African nation, and most recently as an on-site project manager for a modular construction
company.
Hobbies:
Pete enjoys learning, reading, woodworking, gardening, grilling, and fishing.
Superintendent
Superintendent, Superintendents
Education:
Shirley High School, USMC MOS School
Experience:
Over 14 years in Commercial Construction as a Superintendent and Crew Management Supervisor with extensive experience staying on budget/schedule, managing change orders and safety management.
Projects:
Valero (multiple locations), Newk's (multiple locations), Dickey's BBQ, Guitar Center (15 locations), Pulaski Bank (multiple locations), Robbins Bros. Jewelry, CST/Corner Store (multiple locations)
Superintendent, Superintendent/Texas Division
Experience: 
Ethan has worked with MWC every summer since he was 15 years-old. After graduating high school in 2020, he knew that he wanted to go into the construction industry. MWC gladly hired him. He is a currently a superintendent in training, as well as, a 3rd-year electrical apprentice.
Hobbies: 
 You can find Ethan hunting and fishing when he is outside of the office!
Administration
Controller
Controller, Administration

Education:
LSU Baton Rouge
Experience:
35 years accounting experience
Mulhearn Wilson Constructors Controller
Paramount Metal Systems Controller
Lasiter Construction Controller
Hobbies: 
You can find Terri Reading, gardening and cooking during her off-time! Her daughter says that her cooking is so good, she should start a Youtube Channel! Terri also spends time babysitting her new granddaughter, Reece!
Project Manager
Administration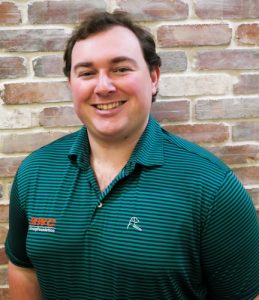 Education:
Mayflower High School, University of Arkansas
Projects:
Circle K NorthShore , Circle K Broadway, Domino's Rebsamen, SBA, Dominos downtown, (claims to have built the Newks in NLR)
Hobbies:
As a die hard Razorback fan, Zack loves to watch sports in his free time. He also has made a hole-in-one on the golf course! His passion outside of work is to spread awareness about ALS.